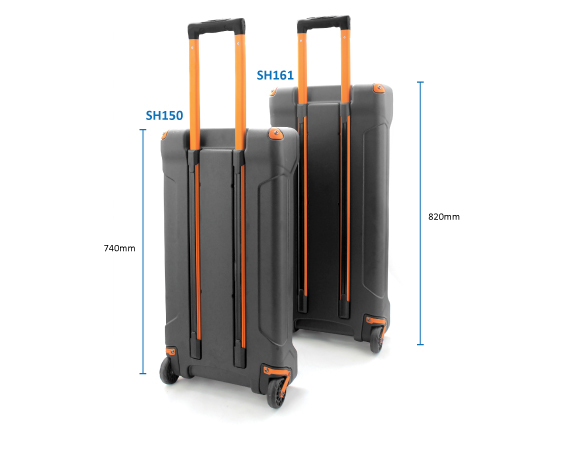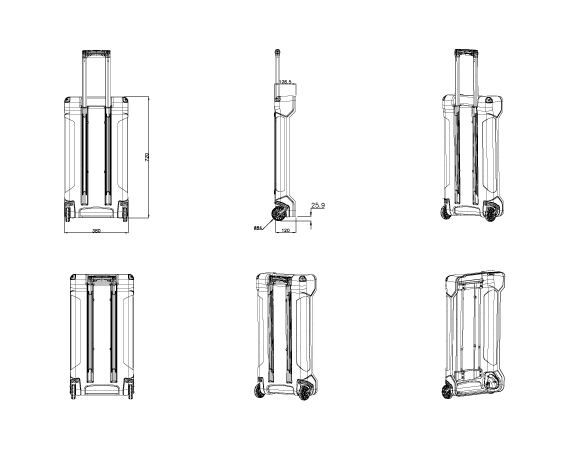 Locomo Aventure Hardshell Bottom Compartment With Corner Protector
ロコモ アドベンチャーハードシェルコンポーネント with コーナープロテクター
製品ID:
PY3203AL77W67 + WR062 + WHL045 + CP011
素材:
Shell_Poly carbonate vacuum thermo
Forming
Wheel Housing_PP + Aluminum
Wheel_Glass filled TPU
カラー:
Various Colors available
サイズ:
Medium: 740mmH x 370mmW x 140mmD
Large: 820mmH x 370mmW x 150mmD
---
_Poly Carbonate Vacuum Thermo Forming moulding process
_Ultra light system with 800g back case weight only (less than 2lbs.)
_Assemble with 84mm "Shock Absorbing Twill Wheel", a new product in the Locomo wheel system collection. It is equipped with shock absorbing spokes and installed with heavy duty aluminium side frames. Smaller, lighter and more modern.
_Cruiser Handle set is installed outside the shell to give more space to store inside.
_Newly improved Aluminium corner protector that made more stronger than before to protect and prevent damage on corners of the luggage
_And lastly, the unique and modernized design to make it more an outdoor look stuff